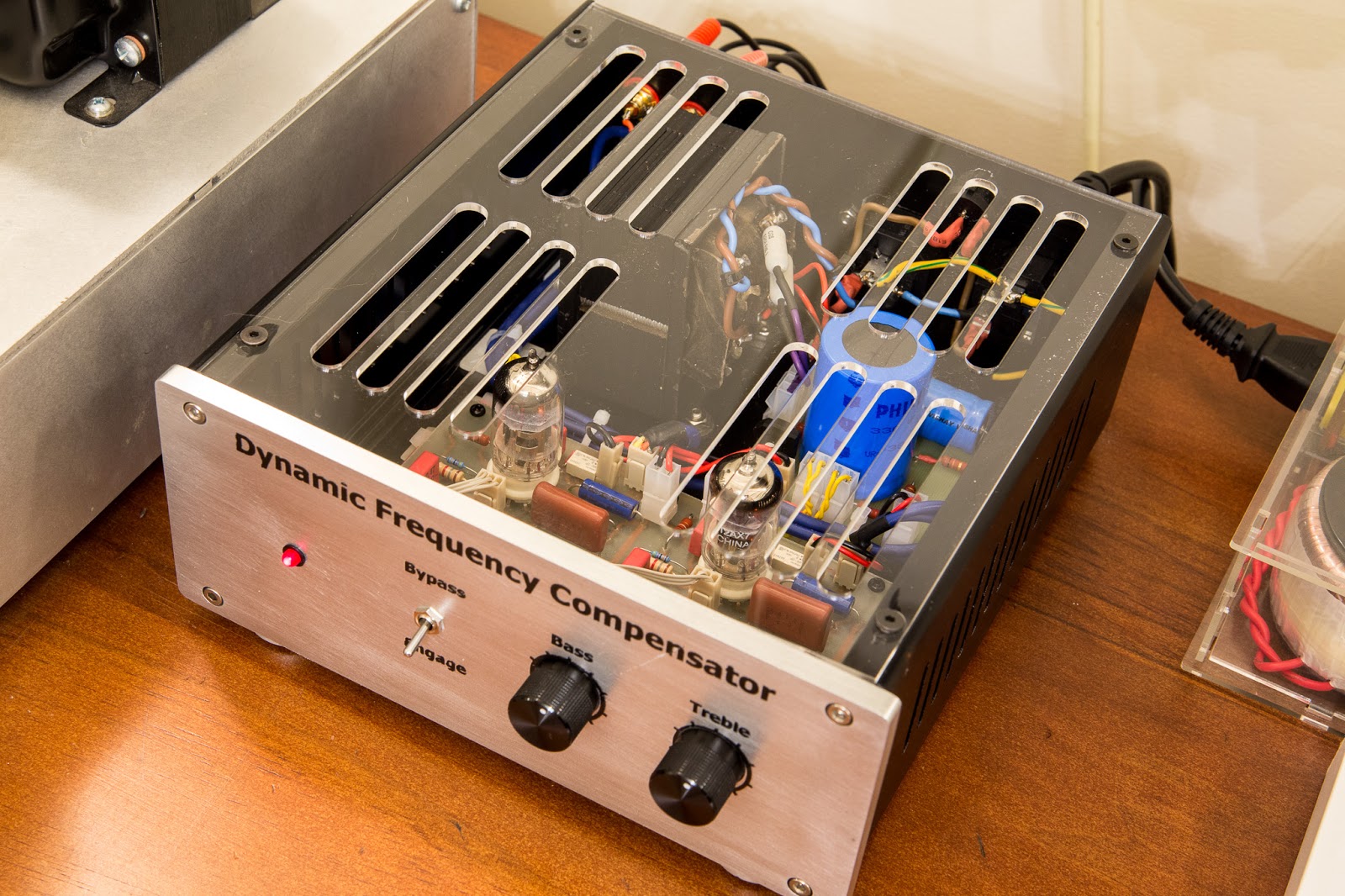 A long time ago we did a scrapyard project with leftover and foraged parts, it was an active Tone Control (you can read about it here) that was just intended as a working proof-of-concept for the tone control that we use in our Octantis and Kingsway models.
This unit was never in production; it was just a rough working test.
And yet… it has been the page that constantly gets the most hits on this site, and the most requests by email.
So, in this post we are announcing our intent to design a new version of the standalone tone control, functionally similar to the prototype but in a more cosmetic package.
Features list:
Bass and treble controls offering ±12dB of adjustment at 100Hz and 10KHz (non-parametric)
Switchable ON or BYPASS
Powered by 12volt external power supply
2-tube design
Stereo RCA input and output sockets
Mode indicator LEDs
Can be left in circuit continuously; if powered off will automatically enter BYPASS mode
Our schedule is to have it available by Christmas 2023; pricing yet to be finalised, we're aiming for a price point at or under $400 if possible.
Watch this space!