– You can buy this amplifier for $2995 –
The Matariki is our Signature amplifier. A small form factor unit which is the product of careful design and prototyping, it offers all of the features expected from an integrated amplifier :
Fully tube signal path
4 line-level inputs, or 3 line level and one Phono input
±12dB tone controls (bass and treble)
Remote-controlled volume, standby, and input selector
Clean 15 watts/ch Class A/AB power output
Selection of speaker terminal impedance levels for precise matching to speakers
The Matariki is built on a small chassis – just 340mm wide. Since each is built to order, customers can define aesthetic requirements such as colour, style of knobs, font, and whether to leave the transformers open or to cover them.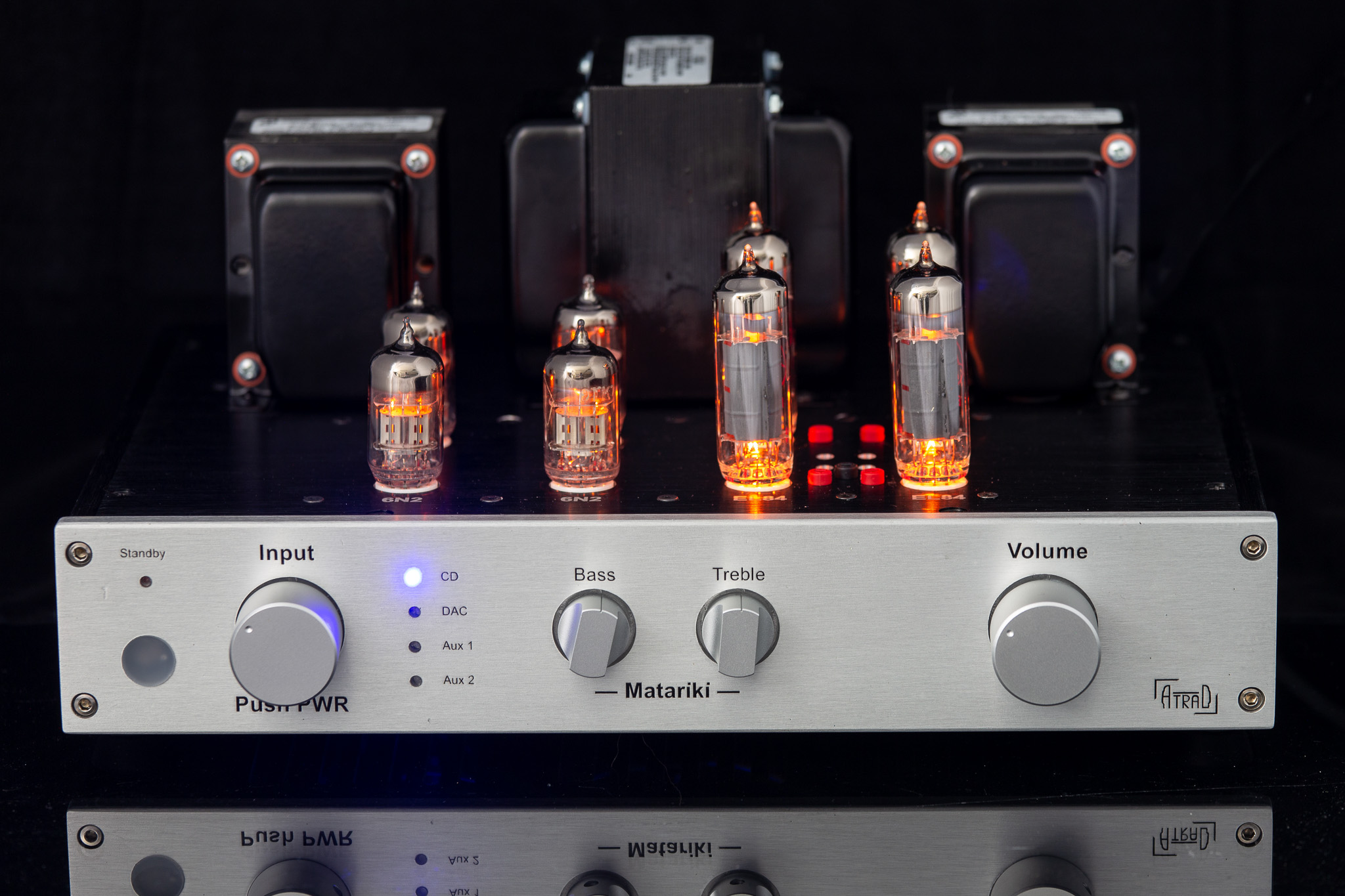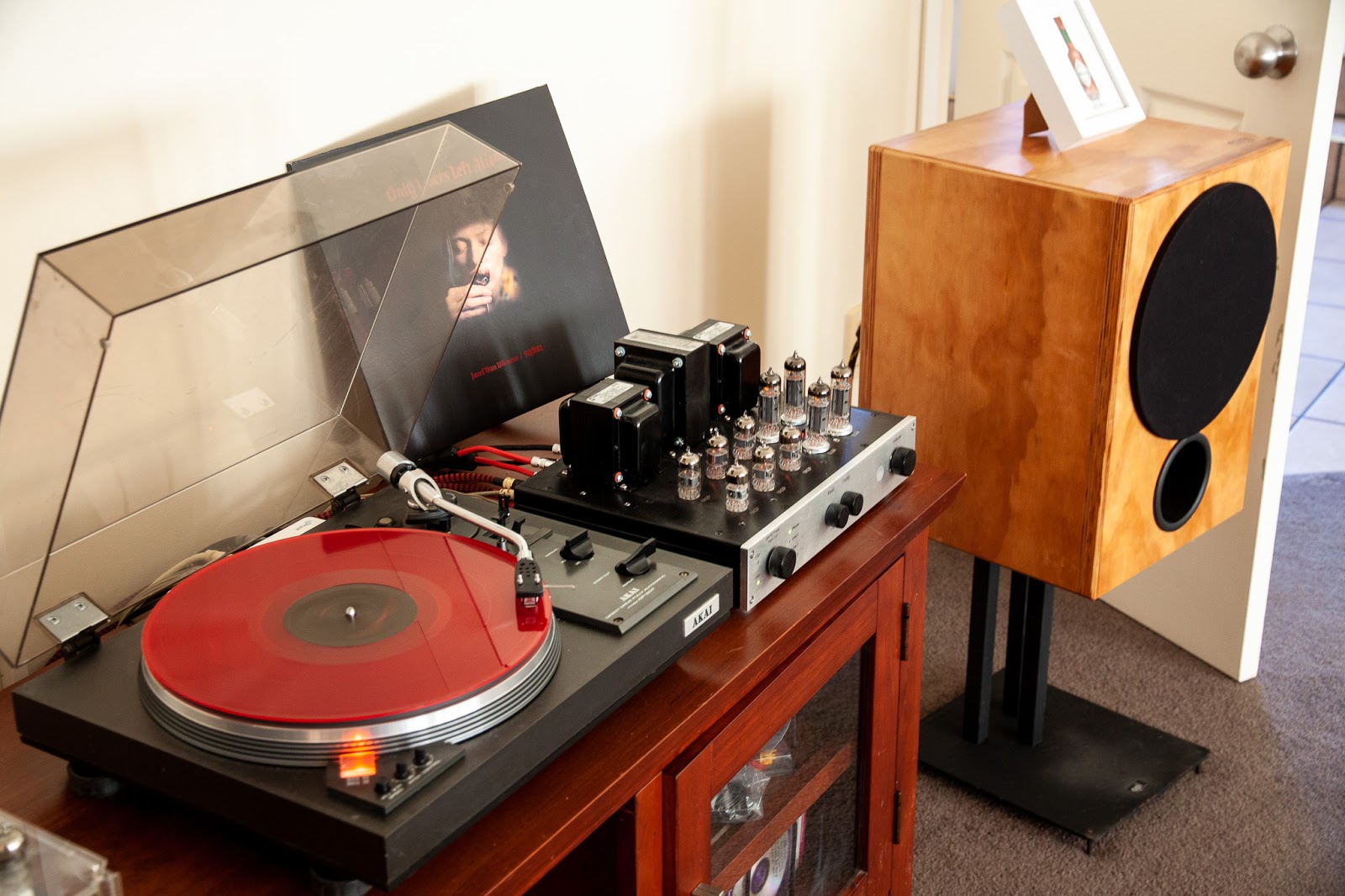 The amplifier can be specified for compatibility with Western or Russian Military NOS tubes at time of order.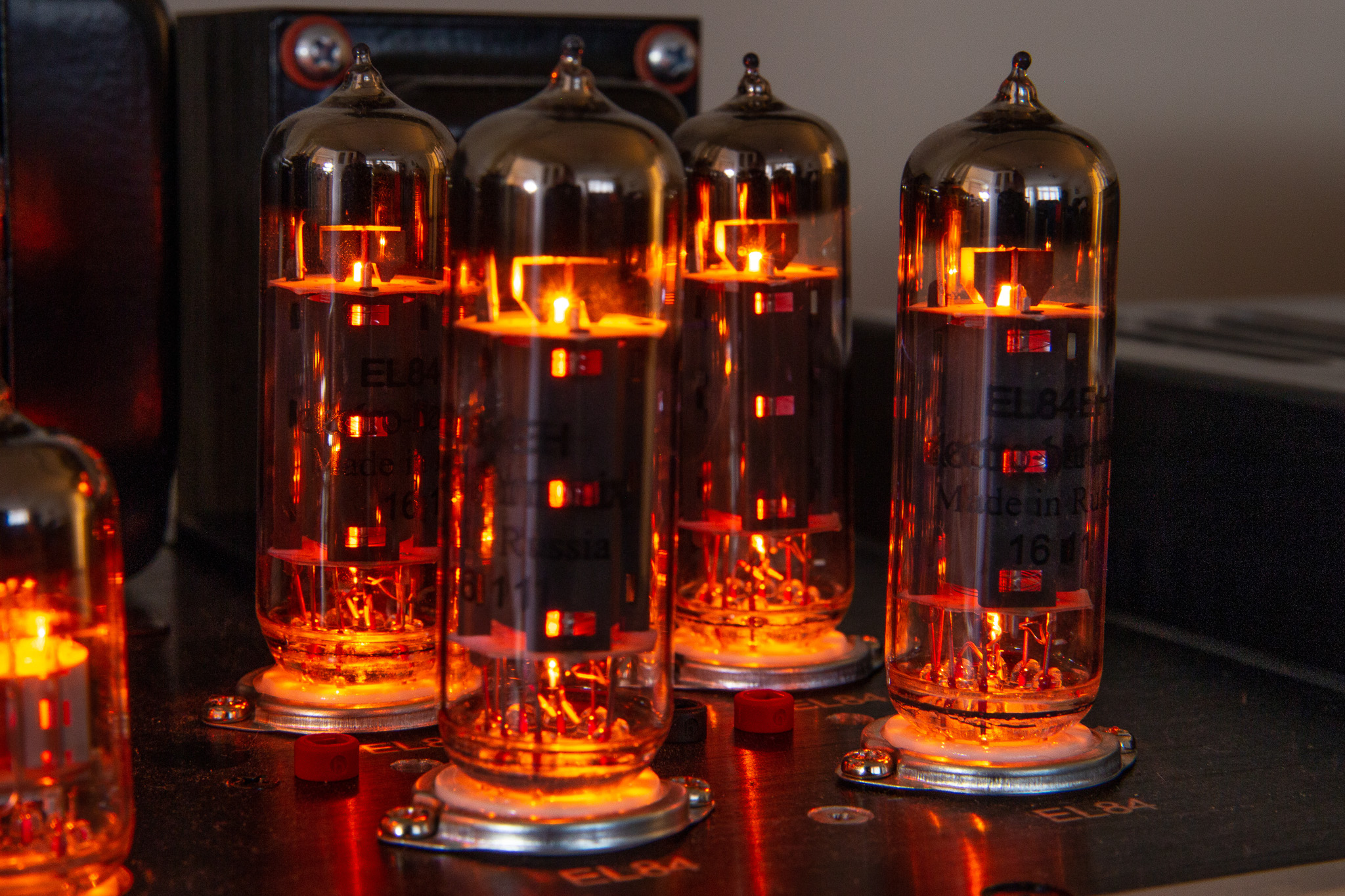 For those listeners who may be interested in Tube Rolling, we recommend configuring for Western tubes, as there is a larger variety of new stock and New Old Stock (NOS) from various manufacturers to experiment with.
About the name
The amplifier is named "Matariki" which is in the Maori language of New Zealand. Literally translated, it means "Eyes of God".
It is also the name given by Maori to the Pleiades star cluster, which in NZ becomes visible in the morning sky before sunrise during the mid-year winter. The English settlers noted that the Maori people associated the appearance of Matariki with a time of renewal heralding the end of winter, so they started calling it "Maori New Year". Or, Matariki – the name having been applied to the season as well as the star cluster.
Matariki is marked with a public holiday in New Zealand. The first prototype of this amplifier was being built around that time in 2018, hence the name.
What people are saying
"Probably the most obvious benefit is in the bass response. I'm hearing notes that haven't been heard on previous systems – Technics, Sony, Sansui (with the same speakers)." — A. S.


"I've been listening to this album [Santana – Supernatural] for years, and I keep hearing little details in it that I've never noticed before." — T. H.

"The performance seems so present, with attack and punch, as well as smooth and rich tone. Particularly clear was the extended bass control with a treble that was pleasingly sweet." — Richard Varey
Specifications
Main Amplifier
Topology

Line-level amplifier, grounded cathode gain stage, DC-coupled
cathodyne phase inverter, push-pull EL84 output in class AB using fixed-bias ultralinear topology, global negative feedback. 360V Plate Voltage.

Valve complement

Gain stage: 1 X 6N2
Phase Inverter: 1 X 6N1
Output: 4 X EL84

Power Output (measured)

15W RMS both channels driven, 20Hz-20KHz continuous, resistive load

Distortion (measured)

1.5% THD at rated power, 1kHz, resistive load

Output Impedance

4Ohm 8Ohm

Input Impedance

270 KOhms

Input Sensitivity

1.3v p-p for rated power

NFB

10dB

Frequency Response

10Hz – 24kHz ±1dB

6Hz – 32kHz ±3dB

-6dB at 50kHz

Power consumption

230v 50Hz 90w nominal
RIAA Phono Preamp
| | |
| --- | --- |
| Sensitivity | 4.5mV for rated power. MM-type cartridge only, 47KOhm load impedance |
| Gain | |
| Freq Response | RIAA Compliant ±1dB (15Hz–20KHz) |
| Topology | Cascaded dual-triode 6N2 implementing RIAA filter in NFB |


Tone Control
| | |
| --- | --- |
| Topology | unity-gain cathode-follower driven baxandall tone stack with NFB |
| Valve complement | 2 X 6N2 |
| | |
| Tone adjustment | ±12dB at 100Hz and 10 kHz |