The last amplifier I built (the Matariki) has been my Daily Driver for the last 8 months or so, and it hasn't given me any problems…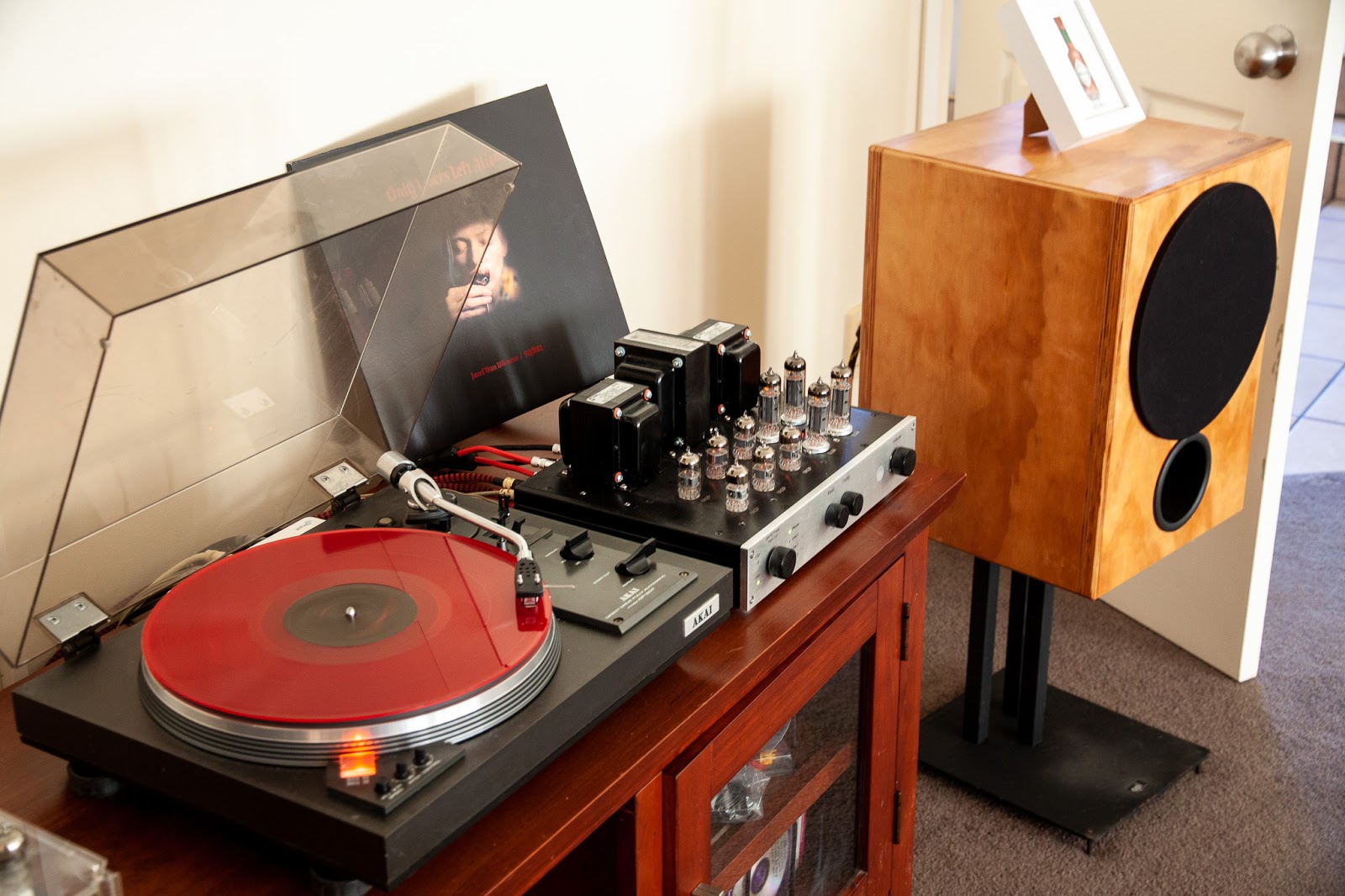 …Except for a few "bad manners" that needed attention:

The amp has quite an inrush current thump and hum when the B+ relays close after the heater delay, the hum lasts about 2sec
The amp has a buzz through the speakers when the mute button is activated, this disconnects all the inputs, but since the first stage is a bootstrapped cathode follower, it has a very high effective input impedance.
The Hammond power transformer gets up to about 60ºC which is too hot to comfortably touch, after ~2hrs operation
So I'd filed these ideas into the "if I ever build this one again" bucket.
Fast-forward to Jan 2019. I was contacted by someone from an online entertainment magazine who wanted an amp to write up and review.
So I decided I didn't want to send this prototype because of the bad manners identified above. Audiophiles tend to be very protective of their speakers, and rightly so. Any amp that puts a thump and brief hum on power-up through the speakers would be disadvantaging itself from the moment the power was turned on.
Not Good. So the plan of building another Matariki was conceived, which would address all of the above "bad manners" as well as add a bit of bling (gold-plated speaker terminals etc)
The reason for building another one, rather than just retro-fitting this one, was that to fix these issues, either an ugly (and obvious) hack would be needed on the PCB, or else a new PCB made. Having already done the design work on the PCB layouts, I saw this as an opportunity to test them.
So. The new design incorporates a better soft-start circuit in the power supply which should avoid inrush issues (and this necessitated putting arc-protection diodes on the phase splitter too). Also I've got a bigger power transformer for this one that will be used at only around 60% of its rating. Even though the existing one is nowhere near hot enough to represent any danger, I just didn't like it running that hot. 
And then after it's reviewed, it'll be for sale. Which will be a test as to whether it's possible to sell hand-build valve amplifiers for a cost that exceeds the parts. Watch this space.