The Christmas/New Year holiday has provided plenty of opportunity to progress the design and construction of this project. My approach to this one is to build a library of discrete PCBs which fit together to complete the project, and which can be produced again for a future project.
So this will allow me to create a menu of sorts, with the customer selecting what features they want.
So, we have a separate board for the RIAA/Phono stage, one for the tone control, one for the preamp stage, and one for the headphone stage.
So far, the RIAA board, tone control board, and preamp board, are built. Here, I've laid them out according to where they will sit in the final build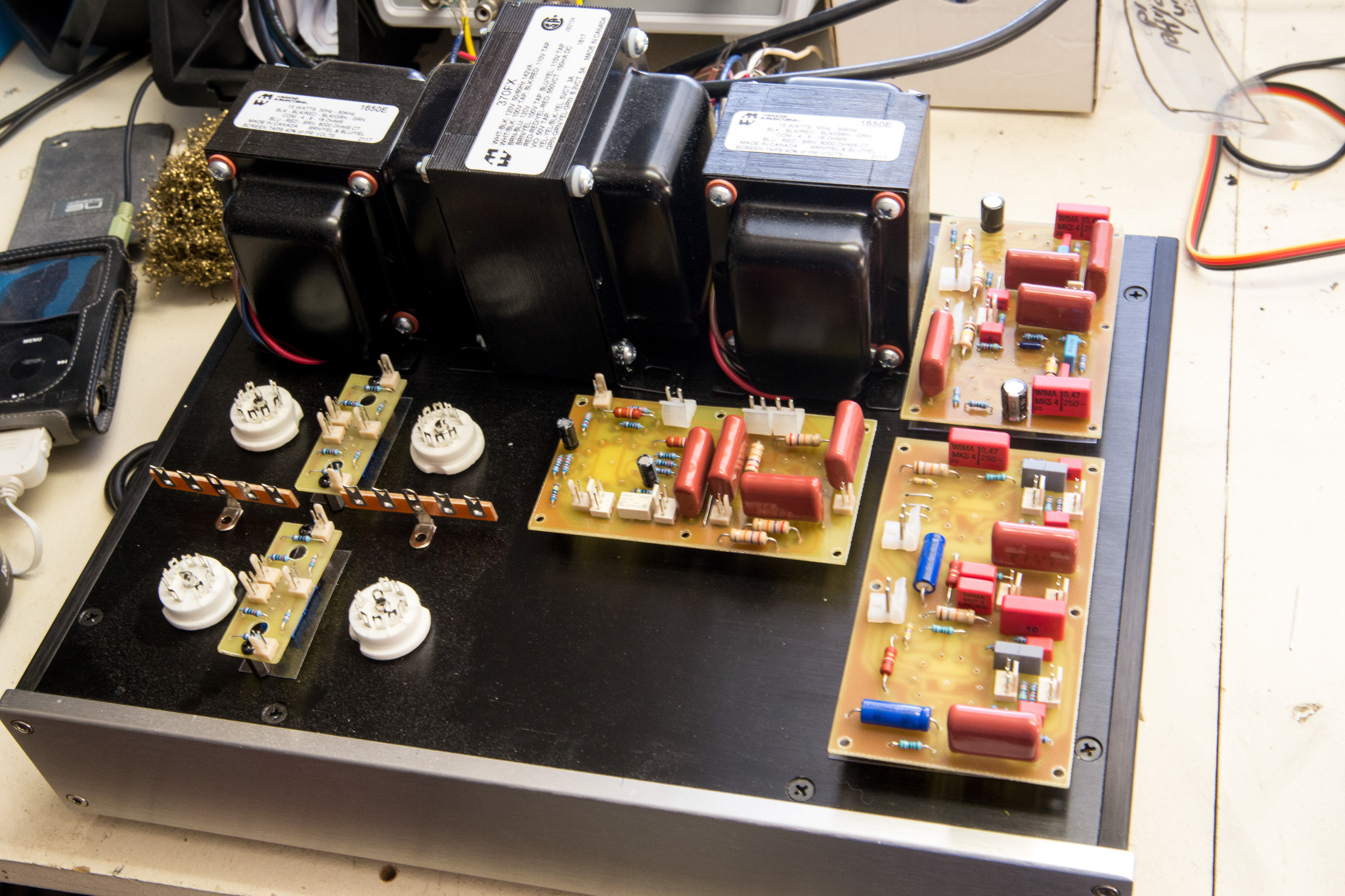 I've done them all the same way as the previous post, with the valve sockets on the copper side of the board.
My method for laying out the boards is to use no automation: These are all completely manually routed. Attempting to use the auto-router was like a bad comedy show. 
Top-Right is the RIAA Phono stage. This one: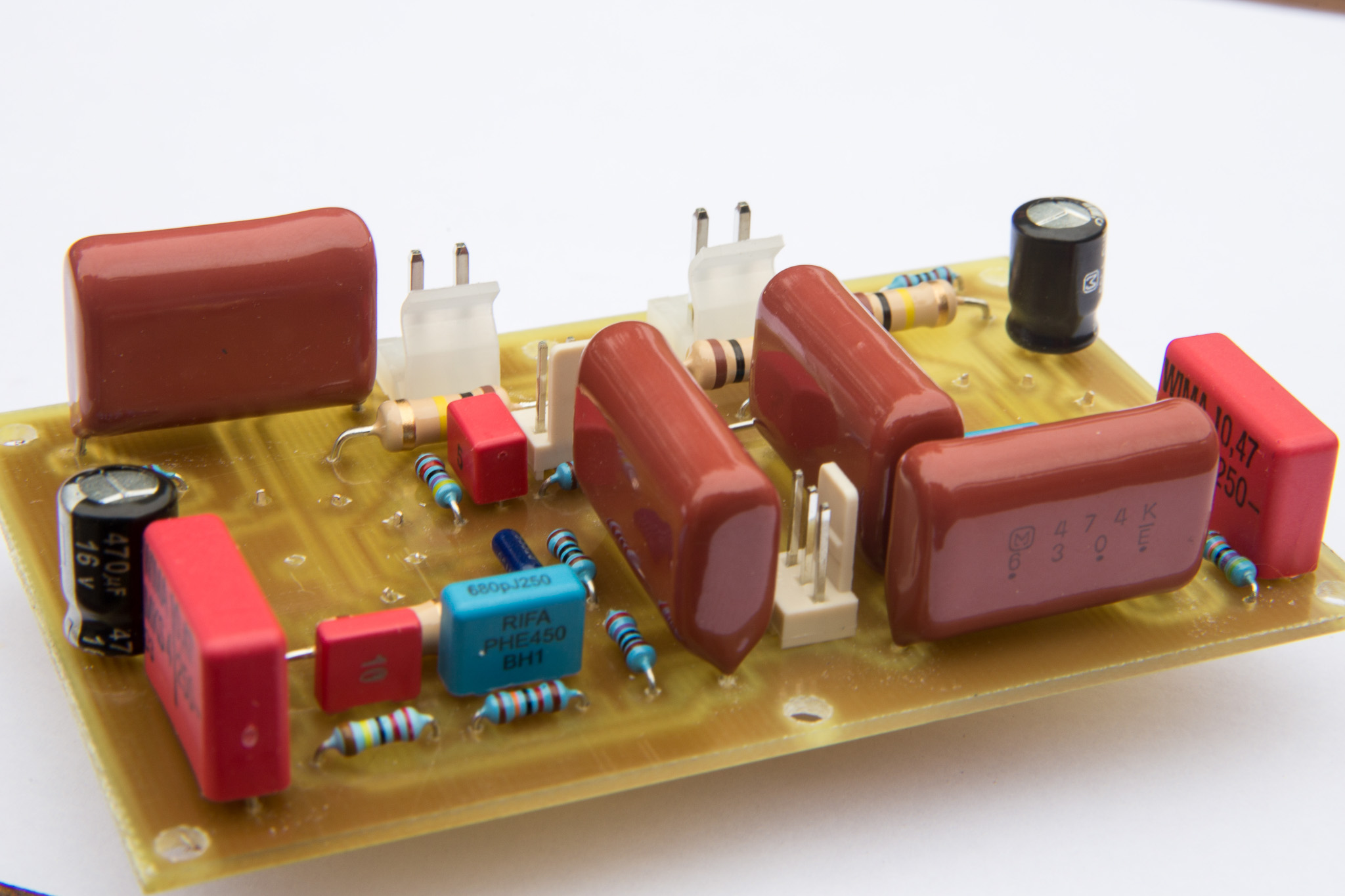 In front of that is the tone control
This one: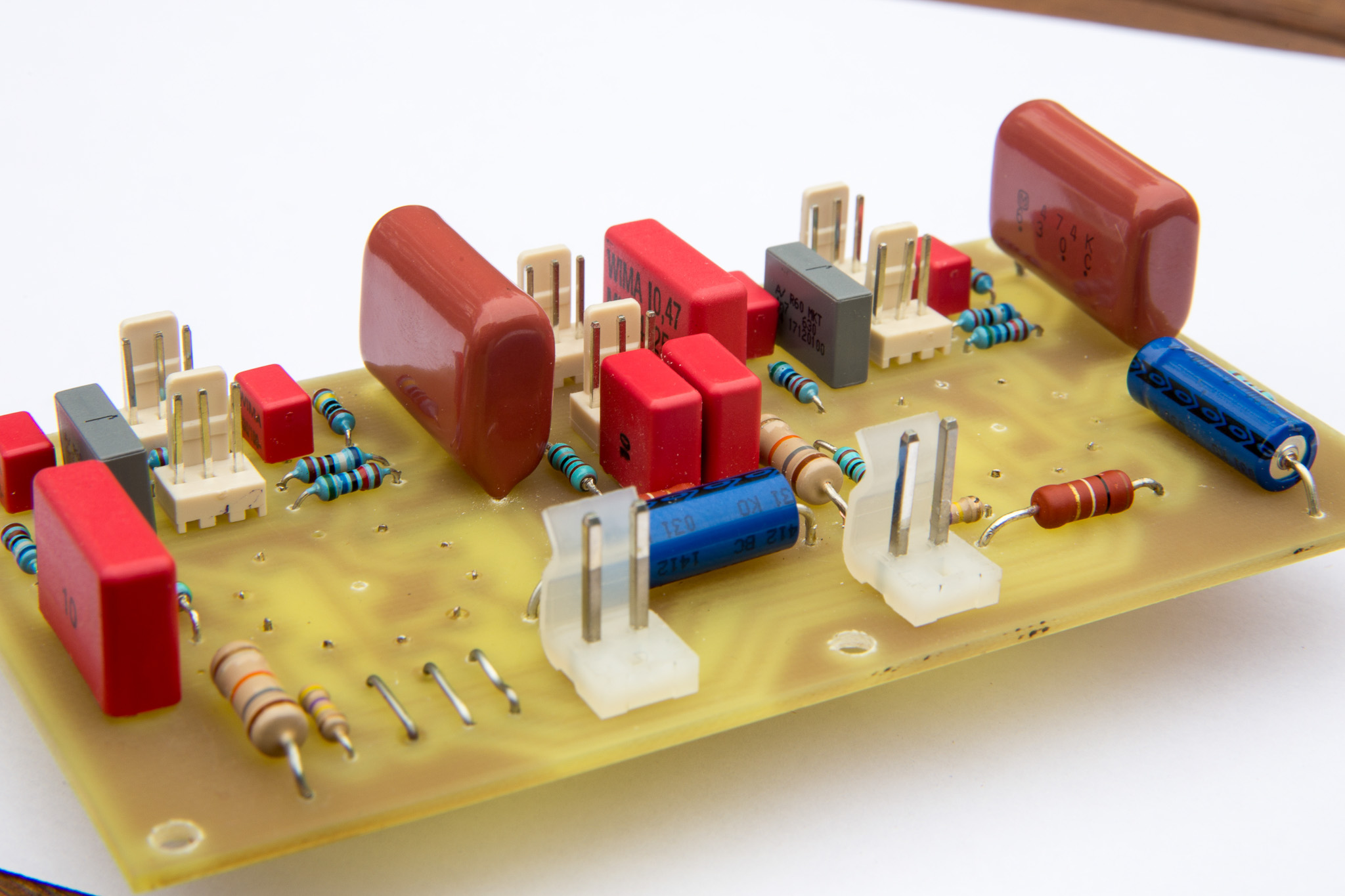 And the preamp gain stage and phase splitter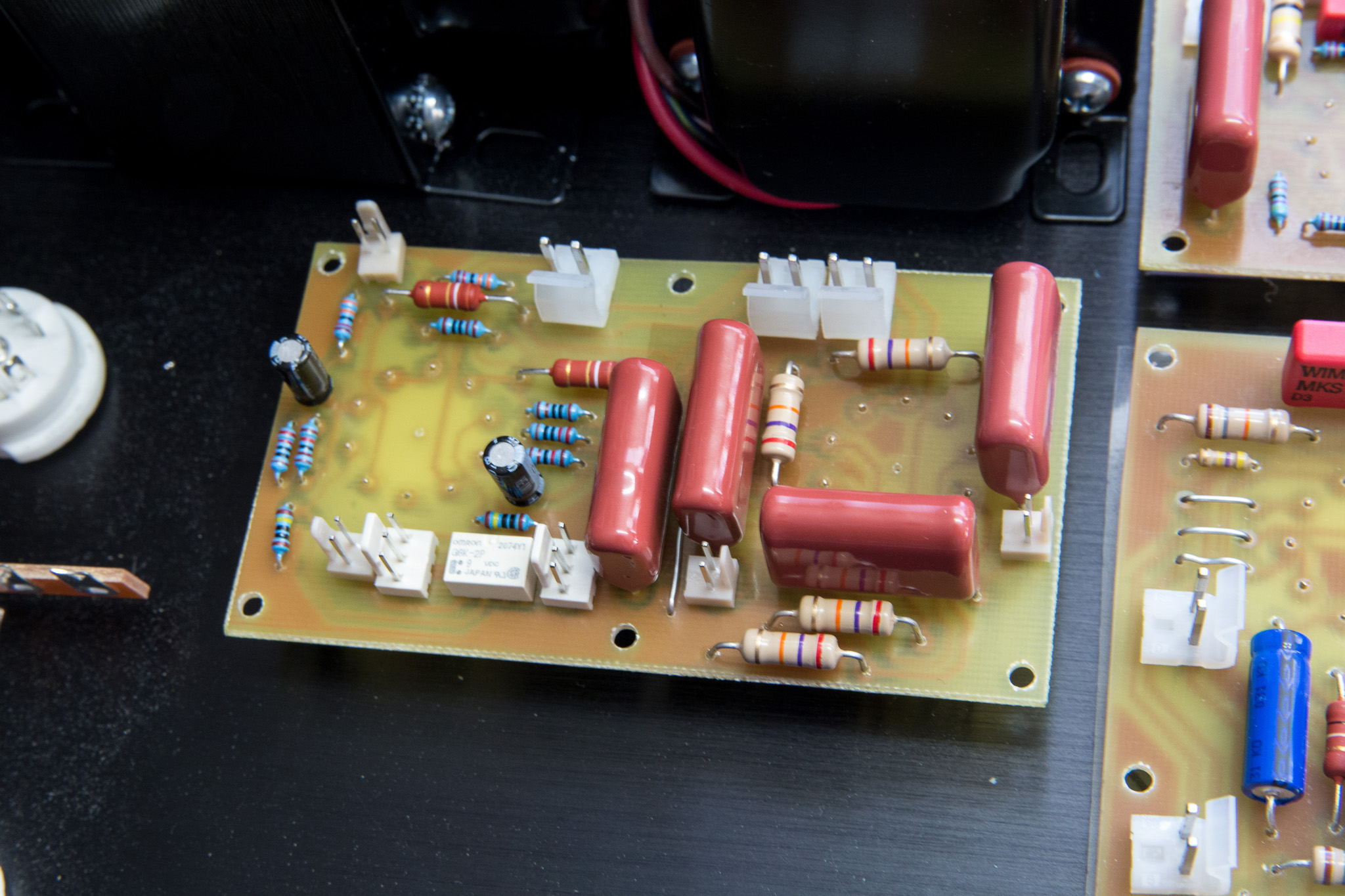 This is how the boards look from the under side. These are all made using a laser print onto a transparent sheet then exposed onto the photosensitive board under UV light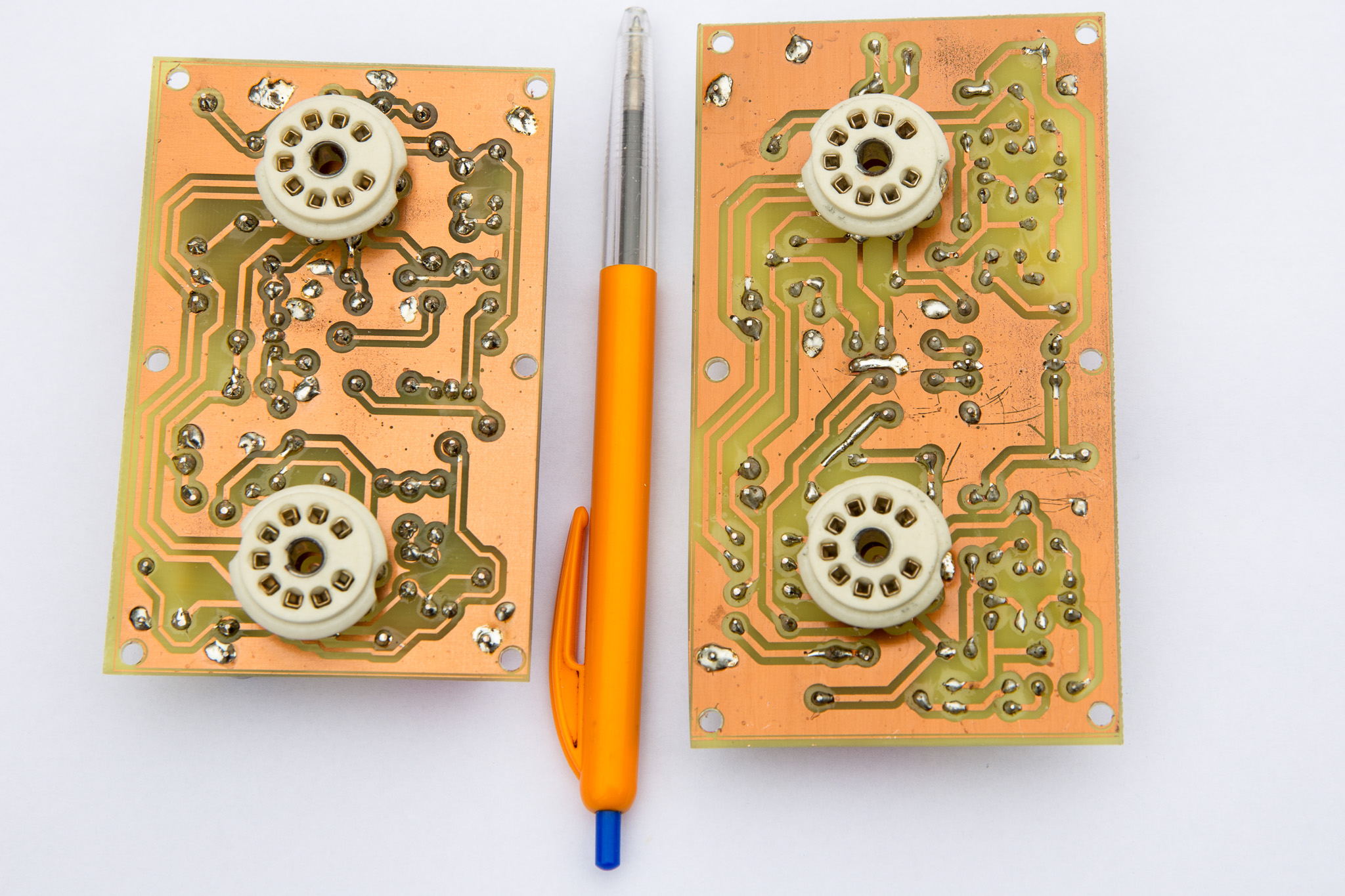 Remaining to be done: the headphone board (this will be a challenge as it has some large capacitors on it) and the power supply board.

The challenge with this build was to fit everything into a case with an internal dimension of 300mm (11.8″) wide and 225mm (9″) deep. The layout shown will accommodate it… just!
Sadly, one of my suppliers has let me down and as a result, I've spent $100 on parts I don't think I'm ever going to see. I will not name them yet as I am extending them the charity of my silence to give them the opportunity to rectify the matter. In the meantime I've had to order some tubes from the regular supplier to replace the missing parts.